The one event any credit professional would never miss is the NZCFI National Conference. This is one of the largest gatherings of credit professionals in New Zealand.
As a national organization with members throughout New Zealand, the NZCFI hosts its conferences in various locations. With leading experts on the most recent developments in the credit industry, this is an educational opportunity that is un-equaled in New Zealand. But the conference is more than learning, it also provides an opportunity for relaxation and networking, with the conference gala dinner on the evening of the first day.
NATIONAL CONFERENCE
Venue: Marlborough Convention Centre, Blenheim
DAY 1 – 12th September 2019
TIME

TOPIC

BY

8.15 AM  to 10.30 AM

Arrival, Registration, Networking, Morning tea with Exhibitor Stalls open for Delegates

10.30 AM to 10.50 AM

Welcome to Blenheim

Conference welcome

–         Local Mayor – John Leggett

–         NZCFI National President

 

10.50 AM to 11.30 AM

"From Early Beginnings"


–         Ranjna Patel ONZM, QSM, JP

11.30AM – 12.10PM

Privacy 2020 – What will privacy law changes mean for the credit industry?

–         John Edwards Privacy Commissioner

12.10 PM to 12.50 PM

Consumer Debt Collection in the Fair Trading Act and CCCFA

–         Dot Benson, Commerce Commisson

12.50 PM 2.00 PM

LUNCH BREAK

2.00 PM to 2.40 PM.

The NZ Economy: from Rockstar to Easy Listening

–         Nathan Penny – ASB Economist

2.40 PM to3.20 PM

Recent Construction Sector Insolvencies and their Learnings

–         Andrew Bethell, BDO

–         Iain Shephard BDO

3.20 PM to 3.40 PM

AFTERNOON TEA BREAK

3.40 PM to 4.20 PM

Managing the Generational Gap

–         Eileen Oliver-Free, The Skills Organisation

6.00pm – till late

COCKTAILS & PRESIDENTS DINNER
DAY 2 – 13th September 2019
TIME

TOPIC

BY

8.30 AM to 9.00 AM

Exhibitor Stalls open for Delegates

9:00 AM to 9:45 AM

Artificial Intelligence – hype or reality

–         Mark Rowley, Centrix

9.45 AM to 10.30 AM

Business Recovery After The Earthquakes

–         Stuart Smith MP for Kaikorua

10.30 AM Tot10.50 AM

MORNING TEA BREAK

10.50 AM to 11.35 AM

Personal debt – Statistics and Insolvency Trends

 –        Shaun Adams – Debtfix Limited

11.35 AM to 12.20 PM

Technology Driving Business Change and Performance Improvement

–         Beth Williams, MBIE

12.20 PM to 1.30 PM

 

LUNCH BREAK

1.30 PM to 2.15 PM.

The Urgent Need For Reform; What Happened to South Canterbury Finance?

 

–         Chris Lee – Author

2.15 PM to 3.00 PM

NZCFI Board Discussion with Members of the Institute


           

–         NZCFI National Board

3.00 PM to 3.20 PM

CLOSE OF CONFERENCE AND AFTERNOON TEA
Our biennial National Conference this year will be held in the Marlborough Convention Centre on the 12th and the 13th of September 2019. This conference includes many guest speakers including Commerce Commission Senior Manager, Dot Benson;; the Privacy Commissioner John Edwards, ASB economist Nathan Penny; a joint presentation featuring Andrew Bethell and Iain Shephard from BDO; Mark Rowley from Centrix; Shaun Adams from Debtfix, Chris Lee, Author; Stuart Smith MP for Kaikoura, with more still to be confirmed. John Leggett, Mayor of Blenheim will welcome delegates to the wonderful Marlborough district.
Conference opening speaker has been confirmed. Ranjna Patel OMNZ, QSM, JP.
The conference is split over two fully packed days with talks from industry leaders and entrepreneurs. NZCFI has also organised a gala dinner for guests to attend, which includes entertainment and a chance to mingle with others in the credit and finance industry.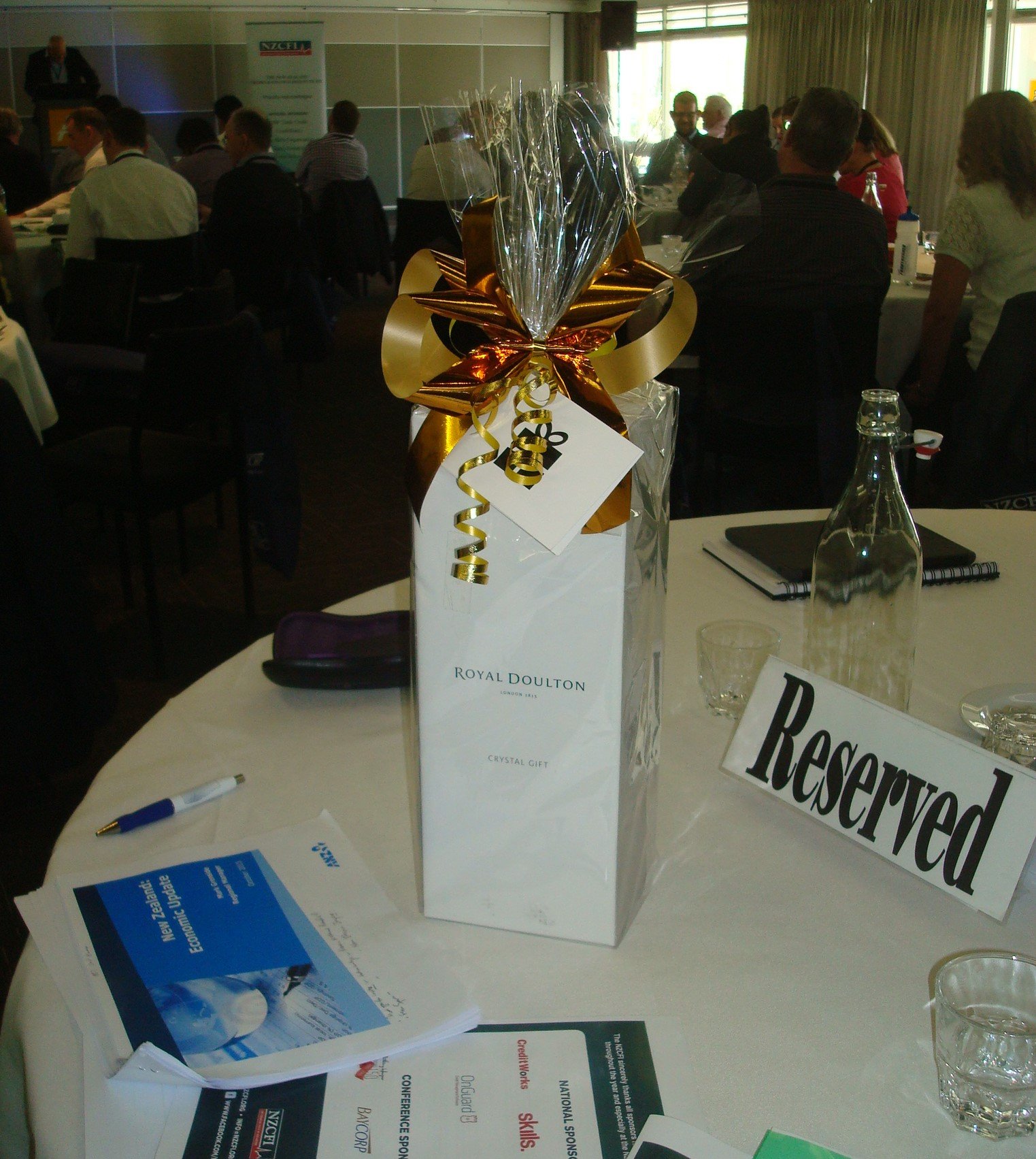 Is this Seat Reserved for your Registration?
Scroll Down to Get your Ticket
Ragavan Rengachariar - NZCFI Auckland Branch President
Michael Wright - NZCFI National President
Simon Moutter, MD - Spark
Simon Moutter, MD - Spark
Mark Rowley, Director - Centrix
Steve Lawrence MC, Principal - PKF
John Edwards, NZ Privacy Commissioner
Dot Benson - Commerce Commission
Lynne Van & Joey James - Anthony Harper
David Broadmore, Partner - Buddle Findlay
Eileen Oliver-Free, Head of Commercial - Skills
Ronnie Tan, Director - CreditWorks
Chris Murphy, Country Manager - Euler Hermes
Zoe Wallis, Senior Economist - Kiwibank
John Fisk, Managing Partner - PwC Chairman RITANZ
Laurie Brenssell, Credit Consultant
Laurie Brenssell, Credit Consultant
Paul Murray & Kathleen Morrison - Meredith Connell
Peter Degerholm - Calderglen Associates
Jennifer Cherrington Mowat - Genesis Energy
Ali Harper MC
Our MC for the NZCFI Conference 2019 joins us from The Professional MC Company. Award-winning, multi-talented Ali Harper is a professional actor, singer and stage performer and is making a name for herself as top-flight professional MC. With a performance history in stage, theatre, film, TV, voice and more, Ali honed her speaking skills as a broadcaster during her time with Wellington's Classic Hits, and is looking forward very much to joining members, sponsors, partners and supporters for this year's NZCFI Conference in Blenheim as our Master of Ceremonies.
NZCFI has organised accommodation options which reside near the convention center. These options will be provided to you once you have purchased a ticket to the event.
Below are the ticket options that are currently available for this conference
Delegate
Attend both days of the conference. Also the dinner and awards ceremony.
Dinner
Attend the dinner and awards ceremony on Thursday Night.
Accommodation
Check out our accommodation options situated around the convention centre