Description
19th August 2019 from 12:00pm-2:00pm (L3, Hobson Room, Alexandra Park Function Centre, Gate B, Greenlane Road West)

Learn from inspiring speakers and connect with industry colleagues at business networks by NZCFI.
So this month we are pleased to welcome a panel of 3 women speaking at our Auckland luncheon.
Siri Koripa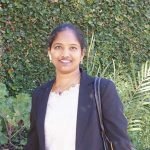 – NZCFI Auckland Committee member will facilitate this event.Siri holds a Masters' Degree in Human Resources and a Bachelor of Commerce and has close to 15+ years of experience in Credit Control. She is currently the Credit Manager for Hafele New Zealand, with past expierence working for Zintel Communications & Keep it Safe NZ Limited, Bridgestone New Zealand Limited ; Matrix Security Limited; DELL Computer Incorporation.
Each person will get approximately 10 minutes to speak on their work and personal life in credit.
 Sue Lindsay – Sue is a Monash University graduate with a Bachelor of Business Finance. She has over 30 years corporate experience leading successful teams with iconic brand organisations. Her strengths are in identifying the disconnect between leaders and teams and the ability in rebuilding relationships to ensure organisation's future growth.
Her calm persona and relentless pursuit for exposing the best in her teams, led her to the realisation that her passion is about creating success in business through people.Sue retrained as an internationally certified coach, a speaker and facilitator promoting the concept of a "CARE Culture – creating genuine connection in the workplace" to empower a team to back its leaders and work together to achieve the strategic goals.
 Swathy Gudipoodi – Swathy is a Chartered accountant (CA ANZ) with over 20 years of professional experience. She is currently the Financial Controller, New Zealand at Broadspectrum (New Zealand) Limited. She previously worked at Ernst &Young, Vector and Watercare Services Limited. She is also a FCA from the Institute of Chartered Accountants of India. She enjoys hiking, travel and reading.
Ranjna Patel with her husband Kanti set up the East Tamaki Healthcare Business in 1977..Ranjna has an extensive involvement in charitable and community groups for which she received a QSM in 2009 and ONZM in 2017. She is a JP and Marriage celebrant since 1996.
Nirvana Healthcare now has 45 clinics and serves nearly 220,000 registered patients, and delivers after hours care to 75% of Aucklanders.
She won IBA Businesswoman of the Year for 2011 awarded the EEO Walk the Talk Award and Positive Inclusion , inducted into the Co of Women NZ Hall of Fame , winner 2016 EY Entrepreneur of the Year, Master Category  and Deloittes Visionary Leader 2016. In 2017 was the winner of the NEXT Woman of the Year- Business and Innovation Category .
She is a Patron of NZ Police Recruit Wing 330
She sits on many advisory boards –Diversity Works NZ, Middlemore Foundation, Co of Women, Global Women, NZ Police National Ethnic Forum, CM Police advisory Board and Director of Bank of Baroda. She was past chair of the NZCIA Women's Group, President of the Manukau Indian Association, Lotteries distribution committee, vice chair of NZAL and ministerial committee of NACEW
.
 Get your bookings in today.